Become Your Own Astrologer
Discover How To Read Your Own Chart And The Chart Of Others With Accuracy And Ease…
(And Even Make Extra Money Doing It!)
The world is crazy, chaotic and more ungrounded than ever before.
If you are sensitive, intuitive and empathic… it can feel difficult to separate what's happening in the world vs what you are actually feeling in your own life.
Astrology is a window into the soul of the world. It's a window into what is happening in the collective and in your own life. It can help you make sense of what's happening for you, your friends and your relationships.
For big decisions and to better understand your life, you can always learn to consult the stars… Especially if you have anything coming up like:
Changing a career
Relationships
Wanting to know your purpose
Understanding yourself and your place in the world
Understanding others and why they are in your life
Clarity around why you feel the way you do (hint it can be connected to the planetary cycles)
Before you can use astrology well to guide your life, you need to learn the basics of how to read a chart, how to interpret a chart and how to put your charts with others...

It's so empowering when you learn your own chart and can quickly look to see what cycles you're in and how to utilize them, as well as being able to see:
Your Gifts, Life's Purpose and Your Soul's Purpose
Ideal Career Options that will allow you to express your gifts and feel deeply fulfilled
What your greatest opportunities for growth and healing are in this lifetime. Your Challenges, Karmas and 'Core Wound' - and how to work WITH them so the growth process is less overwhelming
Your Path in Love & Relationships (marriage, break-ups)
Compatibility With Others (including potential partners or your current partner
You can even help others with this knowledge!
It's an ancient language we can all read & speak, we just need to learn how to in an easy & simplified, yet strategic way.
We believe it's everyone's birthright to understand their own chart and to see their own destiny...
Which is why we've teamed up with one of the best astrologers!
You may recognize her from the Rising Woman astrology posts…
She has taken everything she's learned, her years of study & experience, combined with her gift for simplifying information and created Rising Woman's first ever online astrology course...
Introducing
Become Your Own Astrologer

A 6 week astrology course strategically designed to teach you the fundamentals of astrology in an easy way....so you can see the blueprint of your highest destiny, fall in love with yourself and read the charts of others (you can even start getting paid to read charts once you've mastered the skills!)
This is a self-study program. You can take it from anywhere in the world and do it at your own pace.
In this course, you will learn:
| | |
| --- | --- |
| | How to thoroughly read & interpret your (and others) birth charts - which allows you to see your sacred purpose, career destiny, love & relationship path and your greatest opportunities for growth and much more! |
| | What your dominant planet is and what your unique Astrological Archetype is. Knowing these increases your confidence and self acceptance |
| | How to Determine Compatibility in Relationships (including romantic partners, friendships, family members and business partners) |
| | How to Use Timing Techniques to Determine the Best Times for Love, Relationships, Success, Growth, Optimal Health and much more for you and for others! |
"I have had two readings with Andrea in the past and she's blown me away every time! Her readings inspired me to dig deeper into astrology and learn about it myself. I signed up for her astrology course and have gained so much more knowledge and insight about my own chart and those of my loved ones. The course is broken down into manageable chunks and she does an excellent job of explaining everything in detail. If you're interested in learning how to interpret your chart on a deeper level then I highly recommend Andrea's course!"
-Kirpa Sudick star from 'The Bachelor'
@kirpasudick
Voted one of the best astrology accounts on Instagram by Elle Australia
Become Your Own Astrologer was created by Rising Woman's Resident Astrologer Andrea Dupuis. Rising Woman is a community of over 2 million seeking to expand their self-awareness, heal their relationship wounds and reclaim their true nature.
Learn to read your own chart for close to the cost of an astrology reading with a professional astrologer!
The Course Is Divided Into
6 CORE Elements
We'll dive into one element per week for the 6-Week duration
Element 1
Chart Building Blocks
(Week 1)
What Sacred Astrology is, and why the system is so unique and outlines a path for your growth and development in life.
The differences between the various astrology systems so you can decide which one is best fit for YOU to read
Planets, Houses, Aspects, Dignity and Rulerships and how to apply each of them to your chart so it makes sense as a whole
Element 2
Chart Interpretation
(Week 2)
Once you discover all the elements that create a chart, we'll dive into how to interpret and make connections between the elements.
How to make connections between various parts of a chart to start creating a 'story' about a person
Tools to better understand a chart, and why interpreting a chart from the mind is not enough!
Element 3
Your Feminine Astrological Archetype
(Week 3)
Learn which planet is your dominant planet and your soul planet and how to work with the energy of your core planet
Know which element (Earth, Air, Fire and Water) is the most prominent for you and what it means for you
Are you a Venus Person, Moon Person, Jupiter Person? Know how to easily tell which type your friends are too!
How to 'stack' all of these learnings together to paint a picture of your unique feminine archetype
Element 4
Relationship Harmony
(Week 4)
Why we each have a unique LOVE story and timeline and how to read yours and the story of others (no matter what your relationship and sexual orientation is!)
How do you look at your compatibility through synastry and composite methods to see who is the best match for you
Why compatibility is just one aspect of relationship harmony, and the importance of relationship skills
How to see in your chart who your best and most harmonious matches are with potential partners, friends, family etc!
Tools to understand the purpose of each relationship
Element 5
Powerful Predictions
(Week 5)
The importance of divine timing, free will and how to use planetary transits to your advantage
Which predictive techniques are the most accurate? Solar Returns, Dasha periods, Zodiacal releasing or transits?
Why astrological prediction is tricky and how charts can change over time
Element 6
Sacred Purpose & Career Destiny
(Week 6)
What is your best career path and life purpose based on your chart?
Are your career and money making planets connected? Is your career the same as your soul purpose?
Why career and soul purpose are not the same thing
How to monetize your ability to read astrology and help others! The first step is to know your own chart first.
"Andrea has an innate understanding of astrology that is brilliantly matched by her vast natural wisdom and intuition. Her insight and in-depth knowledge helped me gain deeper insight into my life and what I was going through. She gave me so much clarity as well as confirmation of what i intuitively knew to be true for me. I highly recommend working with Andrea! I trust her completely."
- Christina Moses, Actor
A Million Little Things on ABC @christinamoses
$497

$197

(Limited time offer)

Learn to read your own chart for the cost of one astrology reading with a professional astrologer!
Why 'Become Your Own Astrologer' is So Different From Many Of The Online Astrology Courses Out There…
RISING WOMAN community is BUILT ON SELF growth. The Mystic Astrology Method is based on using your chart to show your highest evolution in life.
This is the only place you can learn the unique system Andrea created that combines ancient with modern, eastern with western.
This is a self-study program. You can take it from anywhere in the world and do it at your own pace.
The 5 Pillars of Mystic Astrology
1.

Growth and Evolution Focused

Mystic Astrology see's a natal chart as a blueprint for our growth and evolution in life. Not as another box to feel stuck in.

2.

System Inclusive

We use many systems from eastern to western, modern and ancient. We hold all systems in deep reverence.

3.

Sacred

We stay connected to something deeper and lace our readings with that connection. Whether it's to source, spirit, our hearts or a higher consciousness.

4.

Embodied

We don't just learn the concepts of astrology on a mental level, we use embodiment practices in order to really comprehend and integrate it into our whole being.

5.

Intuitive

We develop and work with our intuition as a way to deepen our own chart understanding and give the most accurate readings.
This 6-Week Deep Dive Course Includes

6 Modules, study at your own pace

Guided Meditations to help deepen your astrological understanding

"Self Research" assignments at the end of each session to expand and test your knowledge

24/7 Private astrologer community to support your learning process

Bonus Sessions with Guest Experts/Mentors on Topics that are Complementary to Astrology (intuition, tarot, trauma informed astrology). This is especially valuable if you want to become a paid astrologer
"With unparalleled wisdom and insight, Andrea brings a unique accuracy and clarity to her work that facilitates awakening. Her fluency in both western and Vedic astrology offers a rich framework to access deep truth. I am moved by her ability to speak from this place, digging into the heart of a matter with grace and skill. She is clear, insightful and wise. I feel so fortunate to have Andrea as a guide in my life."
Seraphina Capranos, Teacher & Founder of The Center for Sacred Arts
@seraphina.capranos
This course is a good fit for you if:
You love the Esoteric Arts (tarot, astrology, divination, magic, oracle cards, alchemy, hand reading etc.,)
Have a basic knowledge of astrology but want to go MUCH deeper
Want to eventually read charts professionally (the astrology business is currently booming!)
Have no knowledge of astrology but are naturally intuitive and interested in helping others
Are interested in using astrology to see your unique path for evolution and growth in life
Love ancient spiritual study and see the value in astrological knowledge
It is NOT a good fit if you are:
Closed minded
Skeptical
Have no interest in others or helping others
Don't want to look at yourself and make changes
Are not interested in personal and spiritual growth and evolution
Don't find spirituality interesting
Believe one system of astrology is better than others and are fixated on that idea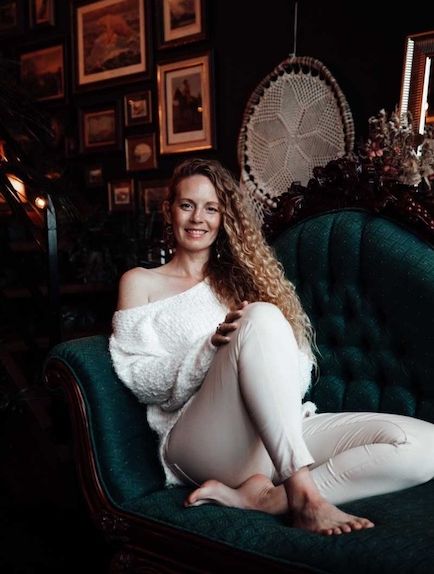 About
Andrea Dupuis
Astrology saved my life.
Several years ago I was in a dark depression after yet another bad breakup and couldn't seem to shake it no matter what I tried. I was desperately seeking answers so I turned to astrology. I had a couple readings that gave me some insight into my chart but ultimately it was through learning how to read my own chart that I discovered why love was so challenging for me.
Learning to read my own charts was the deepest healing I have ever experienced. It's a beautiful thing to have a professional reading and have someone tell you who you are but that will ultimately be through their own lens & interpretation.
To fully see yourself with clear eyes is an incredible gift that astrology gives. You can discover your true self, your gifts, your strengths, you challenges and the ways you can work with your challenges so you don't have to suffer through them.
I have spent thousands of dollars and hours studying all the various astrological systems with famous teachers - western, vedic and hellenisitc I've combined my years of study in astrology, tarot, life coaching, the esoteric arts, coaching, shadow work, plant medicines and energy healing into the Become Your Own Astrologer program.
It is designed to empower you so you can fully see your beautiful self (and others) and step into your highest potential.
Astrology is meant to feel like permission. For you to feel free to be who you truly are. No comparison. No shame. Full ownership of your beautiful self exactly as you are.
It is one of the greatest tools for self-discovery and growth I've ever experienced. It is our birthright to be able to read our own chart.
I can't wait to take you on the journey of discovering the magic in your chart!
Frequently Asked Questions
What if I want to cancel?
What if I already know a lot about astrology?
What if I want to be a professional astrologer?
What type of Astrology do you teach?
"Andrea is an incredibly knowledgeable and intuitive astrologer and her unique approach to reading charts has resulted in the most accurate readings I've ever received. I deeply trust her wisdom and guidance. She combines the perfect blend of mind, heart and soul in her work and has helped me to understand myself and the world around me so much clearer."
-Leah Brathwaite, Best Selling Author and Life Coach
@leah.brathwaite
What People Are Saying About The Course...
"Before learning from Andrea, I knew Astrology aligned with my life and that I was drawn to it, yet I would have never guessed how powerful the learning and in depth the knowledge she shared would be.
This course has been a game changer in my self growth work and turning a passion into something that has a wider impact. If you are curious about Astrology, have been wanting to learn from an expert, or feel called to level up your self discovery, learning from Andrea is exactly what you are seeking. I would 100% recommend this opportunity!"
Keira Schindel, Reiki Practitioner, Tarot Reader, Astrologer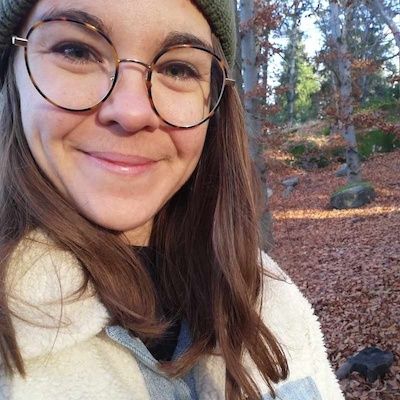 "I had little knowledge in the field of astrology prior to the course. Only self study online, using Google. Finding my chart, trying to make sense of it all.
Now after almost finishing the program I am reading for other people, I have gained a deeper understanding of who I am based on my chart. I have found an amazing tool via astrology, for self acceptance and self love. I would recommend Andrea's program for anyone who is interested in diving deep, this is for you who really want to understand, and maybe even use the knowledge and read for other people. I love her way of piecing it all together, we not only learn to read the birthchart but also timing and prediction. Adding other layers on top of the natal chart, gives it even more meaning."
Sofi Karlsson, Astrologer and Writer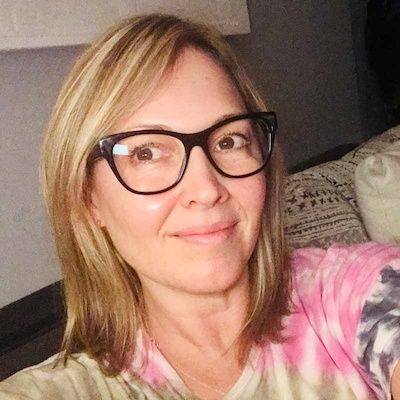 "I came away from the astrology course with a wealth of knowledge, as well as a ton of inspiration!
In 6 short weeks, I was able to confidently interpret my astrology in a detailed and nuanced way, cultivating self awareness, self acceptance, and a feeling of new found self trust. I thoroughly enjoyed the meetings, and the personal connections with like minded individuals from around the world. I have been inspired to deepen my studies and to stay connected with the community. I would recommend the course to anyone who is curious about the art and the science of astrology, and its use as a tool for self awareness and healing. I loved it!"
Jennifer Copeland, Trauma Therapist and Astrologer
Become Your Own Astrologer Today
You get all of this for $197
$497

$197

(Limited time offer)
6 Modules, study at your own pace

Guided Meditations

Access to a Private Astrologer Community

Guest Experts on supporting topics such as in intuition, tarot and relationships